Saturday, September 26th, 2009
Donkey Kong 3 is back in the arcade following extensive repairs to the monitor.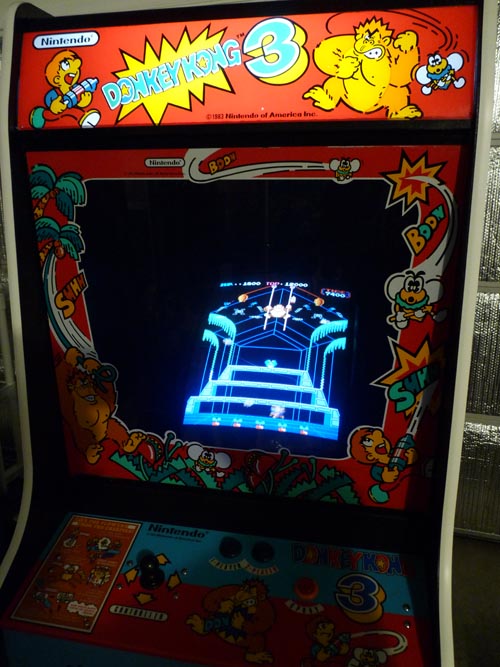 Road Blasters has also returned, again following monitor repairs.  The foot pedal has also been repaired, so the game should be one heck of a lot more fun now!
Chase H.Q., meanwhile, has been removed, to be auctioned for charity in October.  Details will be posted as soon as I can look the game over to make sure it's ready.
Simpsons looks like it will be an easy repair, so expect it back up and running in the next couple days.  If it is an easy fix, I can FINALLY go back to work on Addams Family.
And finally, a note on Guitar Hero.  We will be looking at the earnings reports for the machine, and figuring out if we can drop the price on the premium games.  Best way to vote for a price drop?  Play the normal songs and let Dan know, politely, that you would like the price to drop on the others.
Thanks for playing!