Monday, April 21st, 2008
Change for the better for Phoenix Nest, as more games are up and running.  In the last few months, we have added a Neo Geo and Arkanoid (a personal favourite game), as well as replaced the joystick on Donkey Kong and fixed Tron.  Now, after a few nights of work, I am pleased beyond belief to announce the following: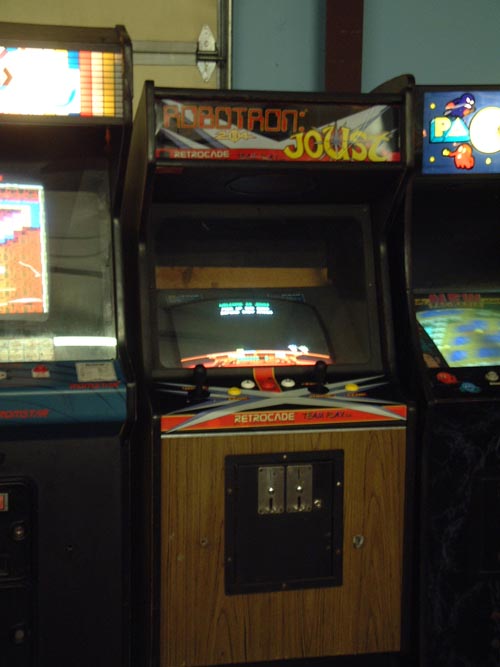 A combined Robotron and Joust machine. Robotron is the single most requested game to be added to the arcade, and Joust is one of the best two-player games ever made. Remember, you can play Joust cooperatively OR competitively!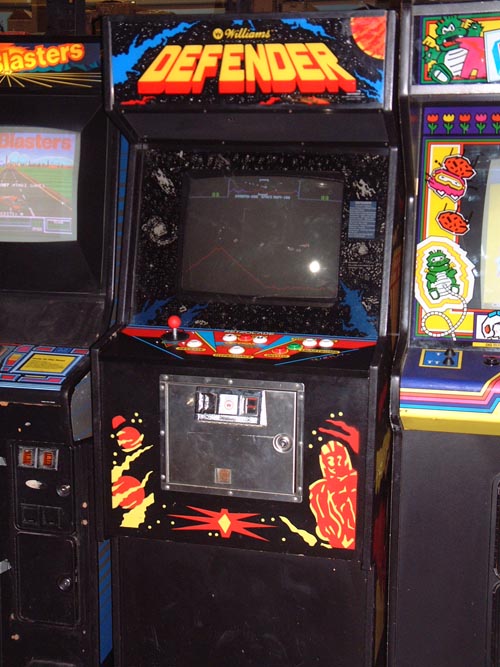 Defender and Defender 2 (which many will remember by the original name Stargate). I have never had good luck keeping Defender running, so being able to add it back to the arcade with more reliable technology, as well as the additional ability to play the even harder sequel, made me very happy!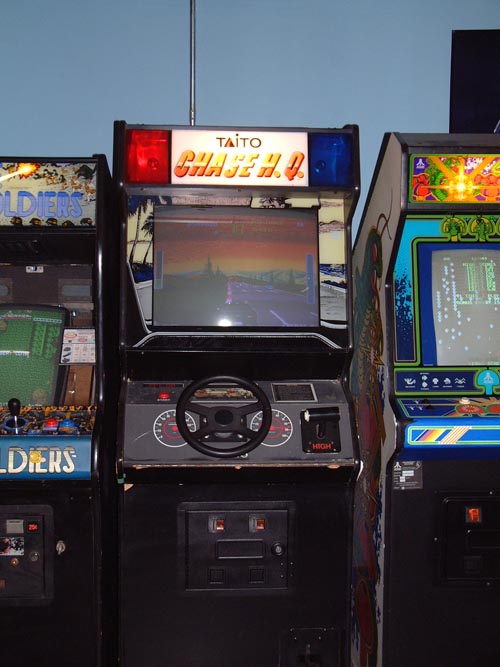 Chase HQ is now working again as well, although it is having some sound problems. I hope to have those figured out soon.
We have also replaced several marquee lights and made some minor repairs.  Over the next few weeks we will get more repairs and cleaning done, give the pinball machines the TLC they need, and maybe a few surprises!
Thanks for playing!